Ok everyone. There has been a lot of back and forth this past week considering the upcoming Monday Night game. We have all made our points to support both sides in this contest, all that is left now is the actual game and outcome. I hope for an injury free, exciting game, but most of all, I hope for a Texans win, the 1st of many for the 2nd half.
In honor of all of the bickering and debate as of late, I would like to open the Crow Buffet Line right now.
Win or lose, everyone that took part in the debating please show up to this thread after the game. Winners will be serving, losers will be eating.
(All in good fun guys)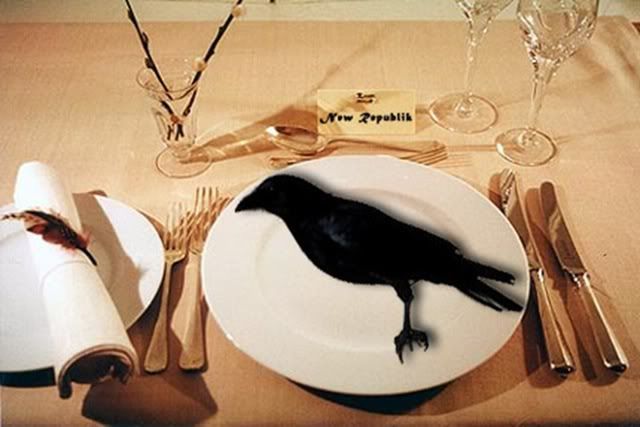 Heres to a good game!!!!